About Tina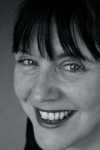 Hello I am Tina Taylor a Master Trainer of NLP and Clinical Hypnotherapist I use a combination of Neuro Linguistic Programming (NLP), and Hypnosis to assist my clients to change their lives and achieve their goals and dreams. I don't just want to get rid of people's problems for them, I want to teach them how they can take control of their thoughts and create their own feelings.
I have a Diploma and Post Graduate Diploma in Clinical Hypnosis and am a licensed NLP Master Trainer and Practitioner, having studied with Dr Richard Bandler, co-creator of NLP. Alongside NLP and Hypnosis I have studied other therapies including Reiki, Kinesiology, Thought Field Therapy, DHE and am also a Certified Lab Profiler and Licensed Sports Performance Coach. I regularly receive referrals from Paul McKenna and have had the privilege of being his head assistant with the responsibility of mentoring and training his highly skilled team of assistants.
I first became interested in NLP and Hypnosis in the 90's whilst working in the Human Resource sector I attended a Practitioner Training Course. The techniques learned on that course enabled me to transform my personal and professional life enabling me to set up my successful private consultancy, produce internationally acclaimed self help CDs, as well as set up NLP Masterclass and Aventesi Training with fellow Master Trainer Steve Crabb.
I have extensively studied the work of Dr Richard Bandler (co-creator of NLP), Dr Milton H Erickson (Milton is accepted as one of the founders of modern hypnotherapy), Paul McKenna, John La Valle (President of the Society of NLP) and Michael Neill.
Since 2000 I have either assisted on or ran the assisting team for Paul McKenna's NLP courses in the UK, which has given me a unique opportunity to meet and work with Paul McKenna (incredibly talented author, therapist and hypnotist) and Dr Richard Bandler (one of today's genius's).   I also attend Dr Richard Bandler and John La Valles seminars in the US as a support trainer.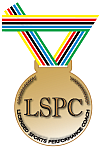 This diverse background allows me to create and provide some very unique services such as improving fertility and hypnotic childbirth classes as well as coaching and hypnotherapy within the south of England to many individuals and companies.
I am a member of the Society of NLP and the British Society of Clinical Hypnosis.